Would you like to add additional text contents or any HTML Code to your form but outside the Easy Forms Builder? Would you like to host the form files to your own server? If yes, then that is possible with embedding your form using our HTML Code method. Here are the steps:
Click the "Forms" link from the navigation bar
Click the "Actions" button
Select the "Publish 6 Share" link
Click the "Download the HTML" link
Click the "Download" button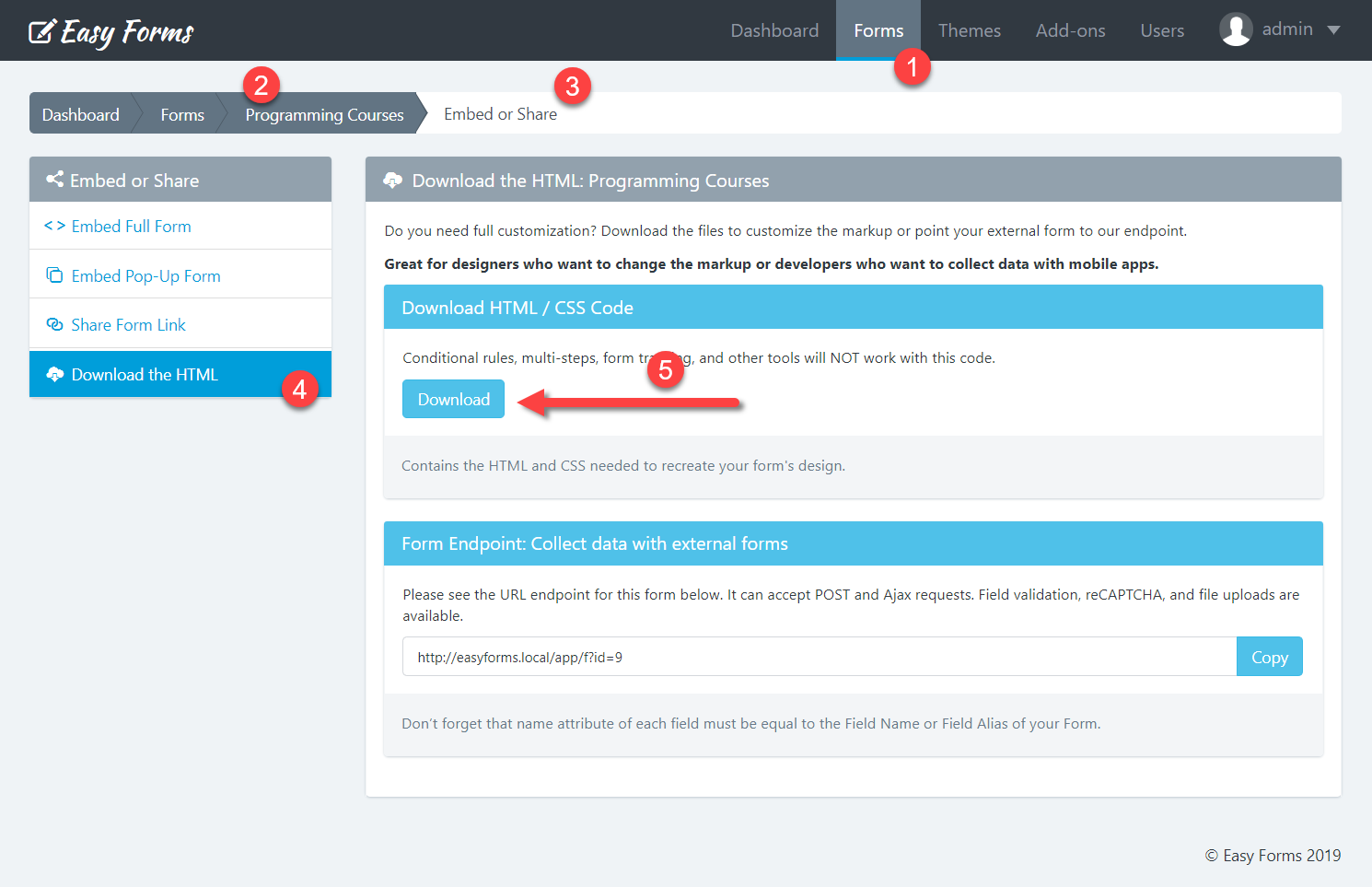 Note when using the HTML Code: Every time you change (add or remove fields) from your form in the form builder, you must update the html code on your site. This is because the source codes that are currently embedded to your page are not automatically updated.