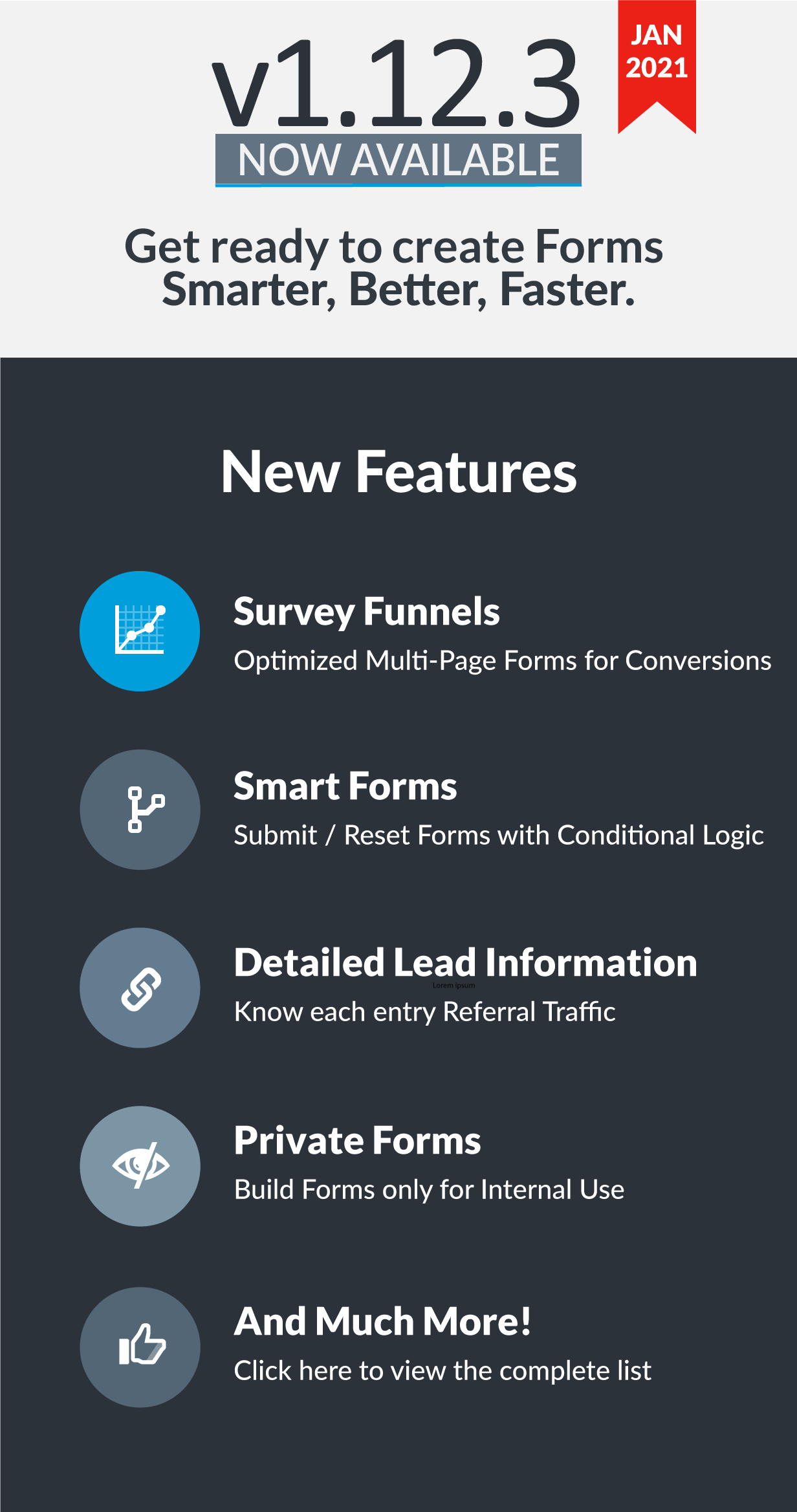 Easy Forms v1.12.3 is now available. This is not just a maintenance and bug fix release, it also introduces new great features and security improvements. We always recommend users update when updates are available.
What's New?
1. Create Survey Funnel without a single line of code
To get this, we have implemented two new features:
Go to the Next Page or Previous Page with Conditional Logic
Hide the "Previous & Next" Buttons with the Form Builder > Design Panel
Tutorial | How to Create Multi-Page Forms to Increase Conversions: Survey Funnel
2. Submit & Reset Forms with Conditional Logic
Do you want to submit a form when a radio button is selected? Now it's very easy and quick, just go to the Rule Builder and and define that configuration in seconds.
Doc | Rule Builder
3. Know from which web page the form was submitted
If you have published the same form on different web pages, this feature will be very useful for you. Now you can see the landing page url and referrer url within the Submissions Details. Also, this information is available for export.
Doc | View Submission Details
And much more!
"Export Submissions" and the Field Encryption Ad-On Integration: Users with rights will be able to export data
Submission Manager: Improved compatibility with mobile devices
Private Forms: Redirect to Dashboard when a logged-in user goes the Form page without permissions
reCAPTCHA component refreshs expired tokens. Very usefull with very large forms.
Rule Builder is updated when a Radio Button or Select List was updated with the Form Builder
Improved Installation Script
Updated vendors & libraries