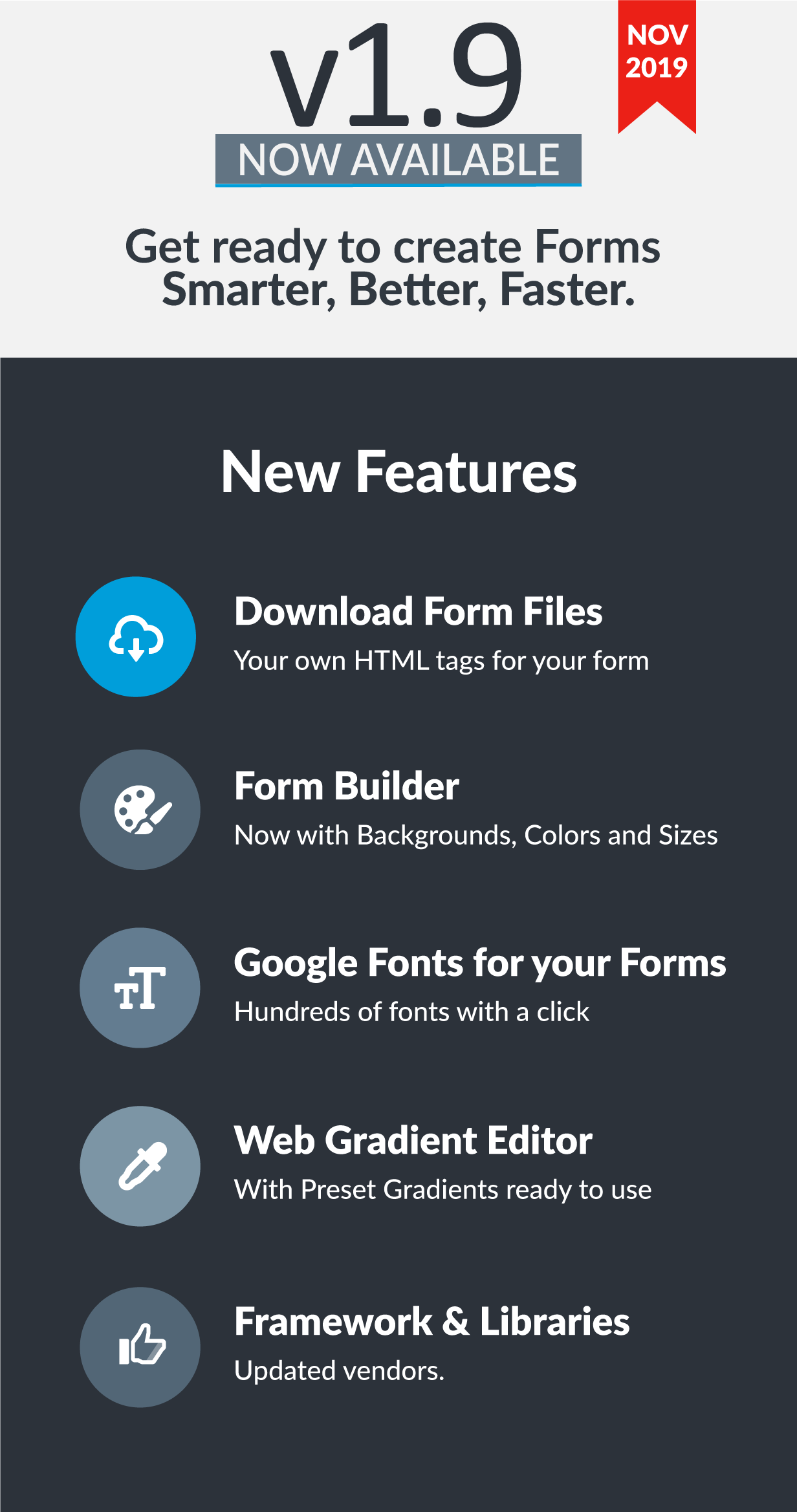 Easy Forms 1.9 is here! This release includes new features like Theme Designer, Impoved Form Endpoints with redirection and more.
What's New?
1. Theme Designer
If you haven't gotten time to learn CSS, there's no need to start. Easy Forms' Theme Designer let you create beautiful, branded, online forms easily. From colors to spacing, every aspect of your form themes can be tweaked without the bother of CSS coding.
The new Theme Designer includes features and tools like:
Google Fonts
Web Gradients Editor
Subtle Patterns
Color Pickers
Fields with suggestions
And more
2. The Form Builder now let you Hide / Show Panels
Hold the mouse over a Form Builder panel to show the button to hide it. By hiding the panel the preview area will become wider and forms, being responsive, will adapt to them. And will give you a quick look at how your form will look in wider spaces.
Note: If you hide the right panel ("Design"), the popovers will be shown below the field where you clicked.
3. Download Form Files with Redirection
Now your external forms can submit data to the endpoint and be redirected to another page (Confirmation URL). Your end users will not see the Easy Forms page on the way.
And much more
Improved form builder performance. Already tested with really complex forms with hundreds of fields and no delays.
Show a message while the form builder is loading
Updated the date filter in the gridviews.
A lot of small fixes.
And vendor libraries updated to prevent any security issue.
Documentation | Theme Designer